Citrus Press publishing services
Every book, every project is tailored to your individual requirements. We simplify the publishing process and let you choose what you want us to contribute and how much you want to do.
You retain control. No money is spent without your prior written approval.

What we provide
The experienced publishing team at Citrus Press provides a complete range of publishing services for corporations, associations, government entities, NGOs, not-for-profit organisations as well as authors and self-publishers.
We offer invaluable professional input from a publishing and marketing perspective on how to best present your corporate story and message in the context of a book, how to maximise its appeal to potential readers and, if targeted at a retail environment, the front cover visibility in-store (and pitfalls to avoid).
What we'll never do: we don't offer book packages that make your book a homogenised or production line project that includes services you don't need.
Our publishing services includes:
Establishing a brief, your objectives, target audience
What do you want to achieve?
How do you want the reader to feel about your organisation?
Who is your target audience?
Who needs to be involved in any approval stages?
What do you have the time, expertise and resources to do in-house? (For example, do you have an archivist, a graphic design department, regular newsletter contributors, etc.)
What do you want Citrus Press to do? (This can range from selected tasks to our undertaking all aspects of the project.)
Do you have a book size preference? (We can advise you on economic formats and paper sizes.)
What is your budget?
What is your timeline?
Will you sell copies of the book or give them away?
How many copies might you need?
Citrus Press has done it all before - many times - on large and small budgets, and can help work through the answers with you.
Project development and planning
Book production project management is complex and time consuming and typically, books can take 12 months from start to finish but this depends on how readily the content information is available. Shorter time periods can always be accommodated of course.The style and size of book are also factors in the over all time required.
Most corporate books tend to be between 128 and 256 pages.
Full colour printing is most cost efficient for quantities over 1,000 copies and is typically done overseas for significant cost savings but this can add 2–3 months to the production schedule.
Digital printing is economic on quantities up to around 500 copies.
Interviewing, writing, ghost writing, 'rescue rewriting'
Citrus Press can undertake all interviewing and writing for your corporate book, or can work with and edit in-house or commissioned contributors. Sadly, we're sometimes called in to salvage a project that's gone off the rails, but we're happy to come to the rescue.
Editing
Includes professional copy editing, structural editing, development editing (if required) and independent proof reading.
Design concepts, layout, typesetting
The design of your book not only creates a first impression but is as important as the text in creating the tone and quality of your publication. It is also vital in making the content seamlessly readable to the reader.
Citrus Press works with a range of quality, award-winning book designers and illustrators appropriate to your style needs and budget.
Photography and video production, photo research, photo formatting and retouching
We can commission appropriate photographers, illustrators and cartographers, as well as corporate video producers to complement the publication project.
Total publishing project management
Citrus Press values the importance of delivering a project efficiently, on time and on budget — with no unwanted surprises. As well as keeping in regular contact, 'live' work-in-progress spreadsheets are available to keep you informed.
Printing, quality supervision
Citrus Press undertakes all aspects of print production, quality control and print supervision, and works with a range of printers locally and overseas to ensure the best final product and on-time delivery.
Marketing and distribution
Citrus Press offers retail book distribution facilities in Australia and New Zealand, a national sales force, marketing catalogues and a retail website through its distribution partner.
What will it cost?
Books can be tailored to suit your budget: the cost of production can increase or decrease according to size, format, number of colours, how the colour pages fall within the book, number of pages, printing and binding options, and quantity printed.
A soft cover, 2-colour book may cost as little as $30,000 or $40,000. A hard cover and jacketed, 4-colour book may typically cost $70,000 to $100,000.
Citrus Press will provide you with a costing based on agreed specifications and tasks before any work commences. Any variations you may later make to the brief are re-costed and agreed to in writing before undertaking any work on the amended brief.
Typically, the production costs are invoiced across the project at stages when key tasks have been met.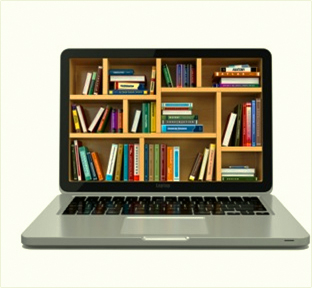 Gift books, booklets, annual reports, profiles and ebooks
As well as traditional, high quality, illustrated books, Citrus Press can also offer a full range of services to produce smaller gift books, booklets, annual reports and corporate profiles that lend themselves to broader distribution because of their lower costs.
The content for these publications can be 're-purposed' from content selected from your larger corporate book, or vice versa. They can be produced at a time to suit budget considerations or simultaneously with your book project.
Likewise, print content can also be re-purposed for ebooks and apps which Citrus Press is experienced in and is well positioned to assist you with.